Having great things can meaningfully increase the quality of your life. However, in general, most people aren't intentional about finding things that make day to day life better, don't take inventory of the things that they benefit from the most, and recommend specific products that work well to others.
I encourage you to do this exercise for yourself. You may grow a deeper appreciation for things in your life that truly make your days better, and can easily share them with others. When shared, these inventories work best as prompts for things most people haven't thought about. So, being cognizant of the obvious hedonic consumerism risks, here's where I keep a list of some of my favorite products.
Links to sections:
Home gear
,
Travel
,
Sleep
,
Kitchen gear
,
Coffee
,
Desk setup
,
Audio/video
,
Productivity software
,
Hardware
,
Wellness items
,
Supplements
Home gear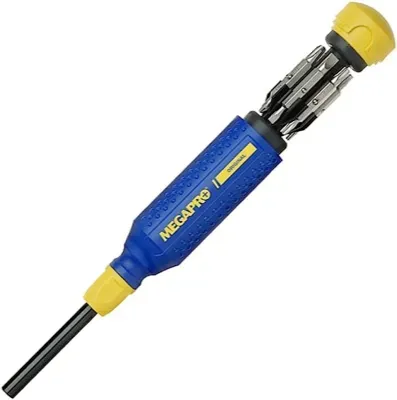 Megapro Multi Bit Screwdriver, $25, Amazon
This screwdriver is wonderful: it is easy to use (with a rotating end), has 15 bits that store inside the handle, and has lasted me many years.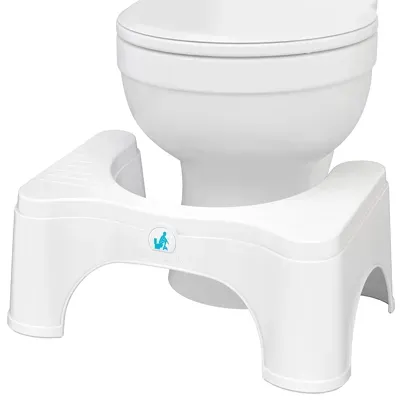 Squatty Potty, $20, Amazon
Seems like a gimmick, but significantly improves bathroom time. I put one in every bathroom. Guests love it.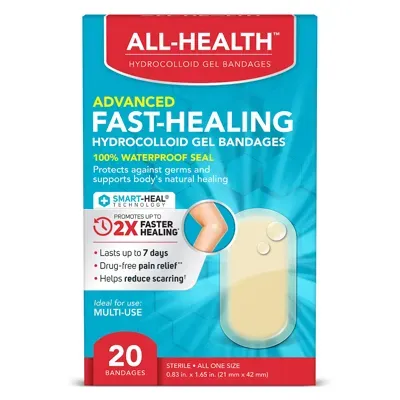 Better bandages (hydrocolloid bandages), $10, Amazon
Bandage technology improved since when we were kids. Hydrocolloid bandages are cleaner, heal significantly faster, and stay on better. I was blown away by how well they work.
If you need a traditional adhesive/gauze style bandage for larger abrasions, blisters, etc, I recommend making your own. Use Leukotape for the adhesive (way better adhesive than regular bandages), and sterile gauze for the absorption pad. You can make the bandage perfectly sized, it'll stay on far better, and it's significantly cheaper.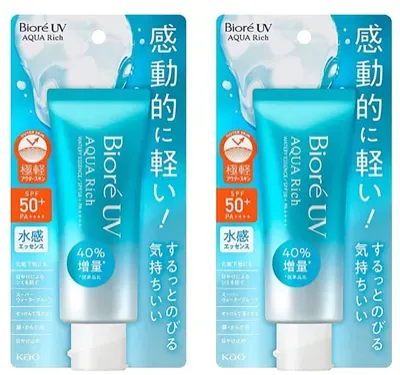 Better sunscreen (Biore UV), $6-15, Amazon Japan
The US hasn't approved newer sunscreen chemicals that are common elsewhere. I live in a high UV location and spend a lot of time outside, so I am careful with sunscreen. Biore UV (and similar "water gel" sunscreens) are significantly better than anything we can get in the US. They aren't greasy, stay on well, and have high SPF. The problem, of course, is they're harder to source. You can order from Amazon Japan, or use a 3rd party seller elsewhere.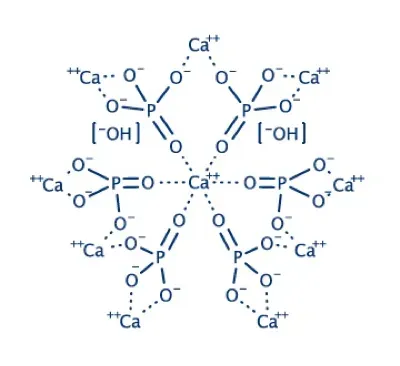 Better toothpaste and mouthwash
Novamin / Nanohydroxyapatite / BioMin / etc aren't commonly in US toothpastes, and research seems pretty compelling that hydroxyapatites (and similar compounds) combined with fluoride prevent cavities better than fluoride alone (some discussions here). You can find hydroxyapatite toothpaste on Amazon, pick the flavor/brand you like.
Additionally, stannous fluoride works way better than the fluoride you're probably using (resource, resource). I use this rinse twice a week.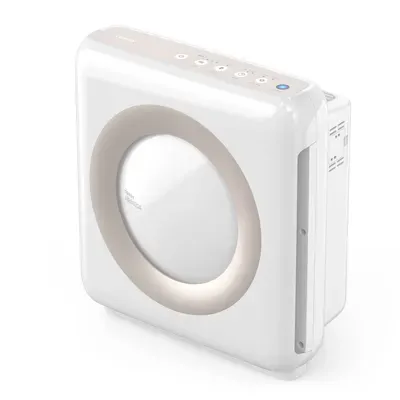 Coway AP-1512HH Air Purifier, $150, Amazon
I find this reasoning fairly convincing, so try to limit my exposure to poor air quality. The Conway filter works great after 6 years of use. A more cost-effective version would be to build your own.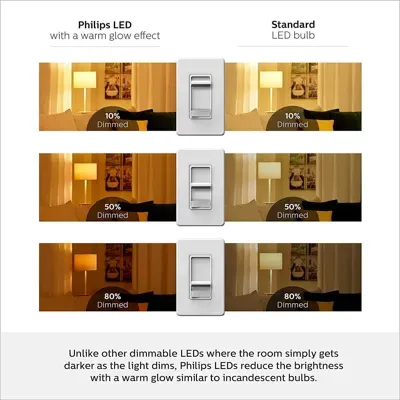 Philips Warm Glow Effect bulbs, Home Depot
If you're not sensitive to color temperature, skip this. However, if you're like me and care about warm light in the evenings (and blue light in the day), the Philips Warm Glow Effect bulbs are fantastic. They're fairly cheap, and get warmer as you dim them (just like incandescent bulbs). Let Technology Connections convince you.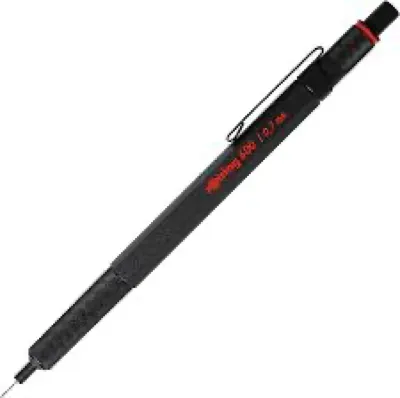 rOtring 600 Mechanical Pencil, $30, Amazon
This is the best mechanical pencil that I've ever used. It's not cheap, but as long as you don't lose it or break the (replaceable) tip, it'll last forever. It is weighty and substantial, and a joy to write with.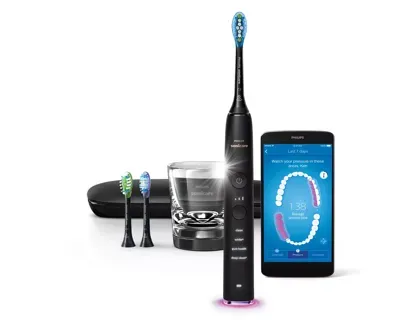 Higher-end electric toothbrushes, eBay
I use a Philips Sonicare 9300 toothbrush, which is currently $220 on Amazon. It's fancy and works way better than cheaper electric toothbrushes. But in no reality would I pay $220 for a toothbrush. Weirdly, there's many sellers on eBay selling them for under $75. I got mine for $48. I can't figure out why there's such a large price difference, but mine was authentic, new in sealed box, and works well. The best I can guess is that people recieve these as gifts and don't want them. So, the real tip here: get your expensive electric toothbrush on eBay, not Amazon.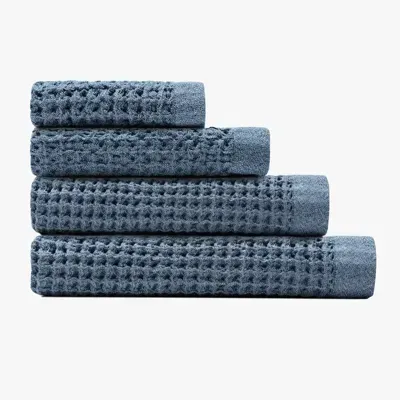 Onsen towels, $50, Amazon
These towels have a waffle / lattice knit that dries quickly, and thus do not collect "old towel" odor nearly as fast as other towels. Huckberry sells them as well, and you can find good sales a few times a year. These are my favorite towels considering the cost, but a possible upgrade pick are Imabari waffle towels.
Travel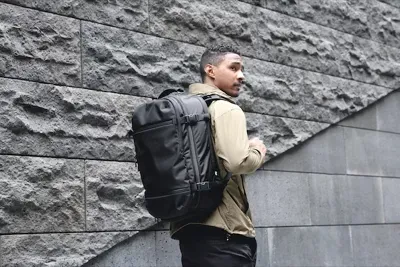 Aer Travel Pack 3, $275, Aer SF
When I travel for less than a couple weeks, I carry one bag. The Aer Travel Pack 3 is the best bag I've tried. It is spacious with a lot of features, fairly lightweight, and (importantly) fits under the seat in a plane. I typically put it in overhead luggage, but because it can fit below the seat, I never have to worry about overhead space or fitting it in a small plane.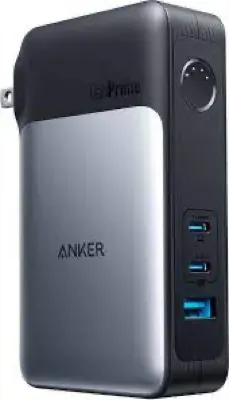 Separate chargers, cables, etc
I have a bag (Aer sling) that holds nearly every technology charger, cable, etc that I need while traveling. It stays packed, and makes it incredibly easy to not forgot an important charger. Currently inside, I have a Kindle, USB-C cable, iPhone lightning cable, Anker USB-C charger (see more thoughts about this charger here), USB-C travel hub, and the Anker 733 Power Bank.
The power bank is the newest addition, and is awesome. It combines a USB-C (x2) and USB-B (x1) wall charger with a battery bank, making it easy to charge things with or without wall power.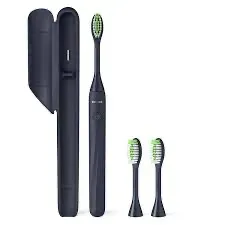 Philips One by Sonicare toothbrush, $25, Amazon
Slimmest electric toothbrush that I've found. Keep a separate one in your travel toiletries bag so it's always ready to go.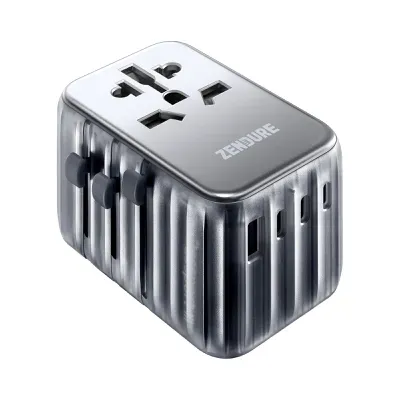 Zendure Passport III power adapter, $55, Zendure
I've used several power adapters for international travel, and like Zendure's the best. It delivers 65W of power, and has a lot of USB C ports. It supports nearly every wall outlet type.
Merino and techwear everything, see clothes
Sleep
Eye-cupped sleep mask, $12-30, Amazon
I own several sleep masks, and use them every night. Using my Oura ring, I've measured that when I wear a sleep mask, I sleep better and more deeply, with fewer wake ups during the night. Importantly, these masks have cups for the eyes, so you can actually blink inside. My favorite is the Manta, but it's fairly expensive. MZOO, WAOAW's are half the price and are pretty similar.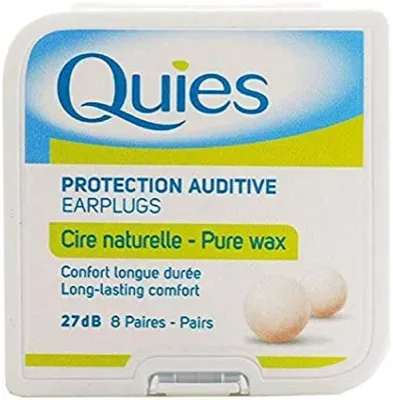 Quies Ear Plugs, $14, Amazon
These are the best ear plugs that I've found for blocking out noise while sleeping. They use both wax and cotton to create a strong seal and stay comfortable. If you're interested in ear plugs for concerts (specifically, so that sounds are reduced but not muffled), Earos One ear plugs work quite well.
Clothes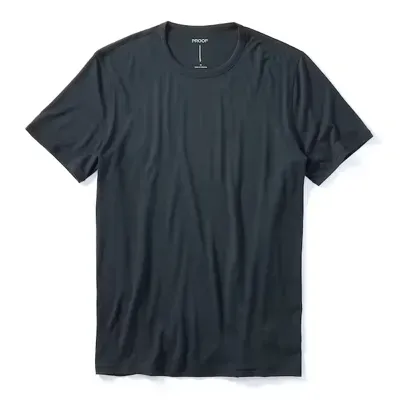 Recommending clothes broadly is tough. However, I think people should consider technical fabrics and merino to the extent possible. I wear a lot of merino (underwear, socks, t-shirts), and have worn Outlier pants for years. This stuff isn't cheap, but is very worth it for me for longevity, feel, and technical performance.
For lounge wear (i.e., every day work from home), Vuori is nice, however the durability of their soft-fabric pants isn't great. I still wear them because they're awesome, but they typically pill after a few months of heavy use. Outdoor Voice's similar pants seems a bit more durable. Lululemon and Western Rise make wonderful men's clothing.
Consider buying used higher end gear. Grailed is my go-to source for Arc'teryx and other similar expensive brands.
Kitchen gear
I cook a lot, and am pretty particular about tools in the kitchen. Here's some ideas that I believe are underrated in most home kitchens.
Scanpan nonstick pans, $$$, Scanpan
There's two theories about nonstick pans: buy cheap ones because they'll wear out anyways, or buy nice ones because they're significantly better. I used to believe the former, but the latter is actually correct. Scanpan pans are not cheap, but are significantly better than anything else I've used. Their nonstick works fantastically, and is PFOA and PFOS free while being metal safe (for most lines). Catch them on sale.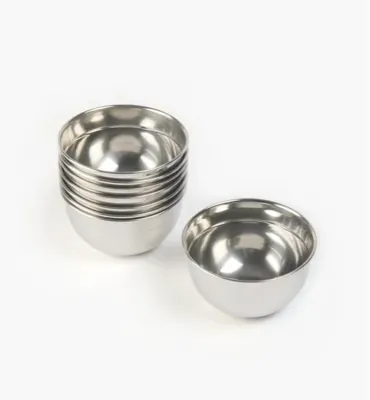 Mise en place small bowls, $15, Amazon
This recommendation is more of a concept than a specific product: get and use small bowls to organize and set up ingredients that you'll use. They're cheap, stack well, and can be used for tons of purposes in the kitchen.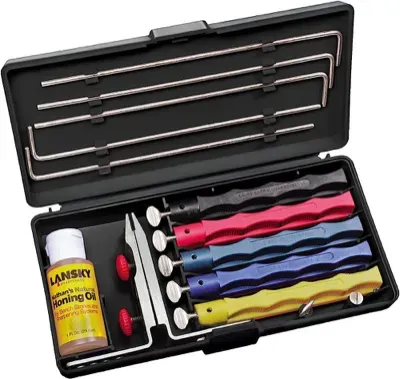 Lansky Knife Sharpening Kit, $85, Amazon
If you cut things often, you should have sharp knives. I have whetstones, but use the Lansky more often. It's easy to use, safe, and puts a strong, lasting edge (learn more about knife sharpeners here).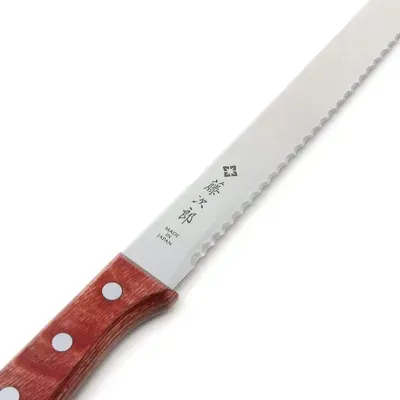 Fujiro bread knife, $22, Amazon
A good bread knife is way better than a bad one, and they're useful for cutting anything where you want to minimize downward pressure (such as fragile vegetables). I've tried several bread knives, and the Fujiro is a great value and is built well.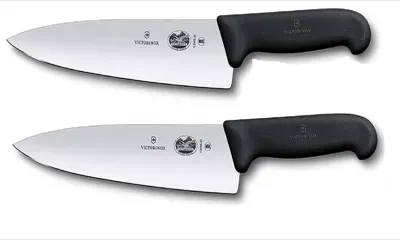 Victorinox Fibrox Chef's Knife, $45, Amazon
There are way better knives out there, but this is by far the best value. They're built well, use good steel, and can be sharpened fairly easily. The 8 inch is the most useful.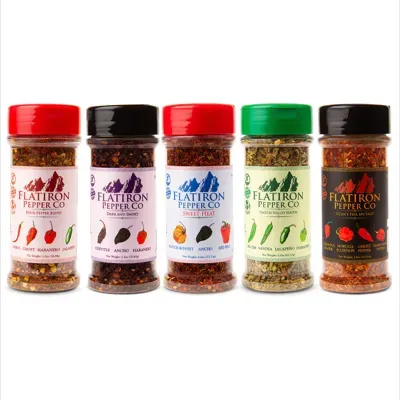 Flat Iron pepper flakes, $8, Flat Iron
I used to think pepper flakes were all roughly the same. They are not. Flat Iron pepper flakes are significantly better than normal store-bought flakes.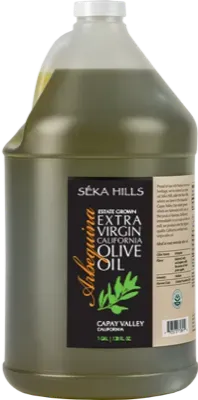 Seka Hills Olive Oil, $65/gal, Seka Hills
We used to buy local olive oil when we lived in California, and missed access to flavorful, fresh, and relatively inexpensive olive oil when we moved. However, buying olive oil by the gallon directly from growers is actually not any more expensive than store-bought oil. Seka Hills is one of my favorite producers. Their Arbequina oil mixes pepperiness, grassiness well to make a great every day oil. We consume a bit over two gallons a year. California olive oil harvest is typically in October/November each year, and is available to purchase around February. This means that it makes sense to buy a year's worth of oil at once to save money, and store it in a cool, dry, dark place — buying oil in August won't be more fresh.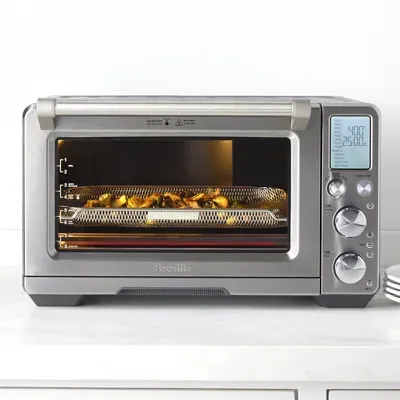 Breville Smart Oven Air Fryer Pro, $400, Breville
If you have counter-top space, I highly recommend this toaster. It has many modes, allowing you to control temperature and air flow quite specifically. It's significantly faster than my oven for broiling/baking, and also works well as a dehydrator, air fryer, bread proofer, etc. If you dehydrate a lot, get the extra mesh baskets. Also consider their heat-safe cutting board, which I use to make the top cool (so I can keep bread / etc on it).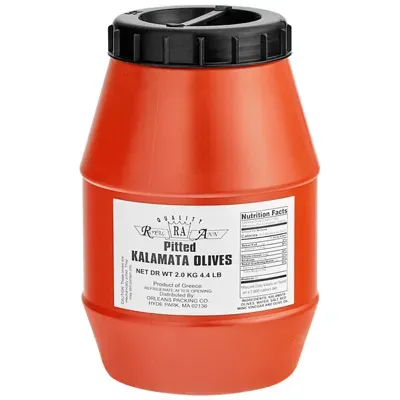 Buying bulk foods
Purchase bulk amounts of non-perishable foods that you would happily consume a lot of. For example, 16 pounds of kalamata olives is $56, which stores well. Or, buy chia 12 pounds at a time.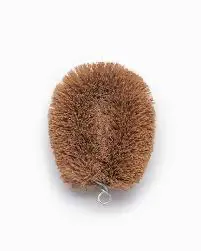 Tawashi Scrubbing Brush, $6, Amazon
This is an inexpensive, effective scrubber. Unlike other "natural" scrubbers, it lasts quite a while.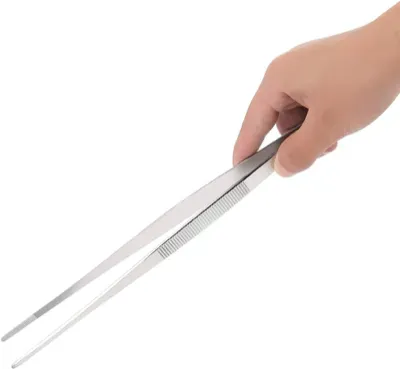 Kitchen Tweezers, $9, Amazon
These tweezers are quite large. They can grab noodles, flip vegetables and meats, and move food around a pan while you're cooking. I keep them by the stove and use them almost every day.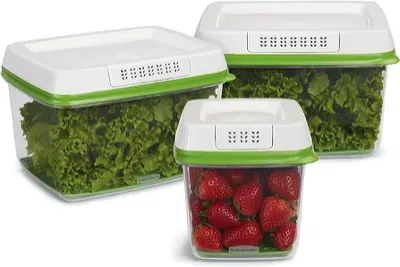 Produce Saver Containers, $30, Amazon
If you put fresh produce, like spinach, into these containers, it will last significantly longer. I bought loose spinach at the farmer's market a week ago, and it looks exactly the same as it did now as when I bought it. These work for all sorts of produce, but I've found greens that wilt easily benefit the most.
Coffee
I enjoy coffee as a food and hobby. Over the past couple years, I've simplified my setup a bit, focusing on pour overs.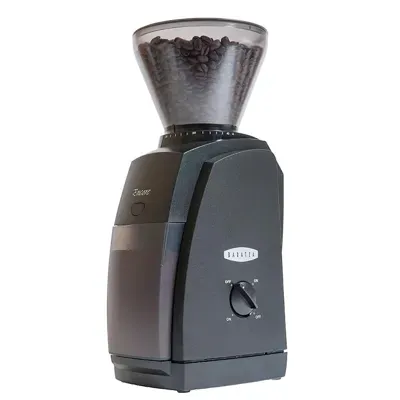 Baratza Encore, $170, Amazon
The Encore is probably the best electric grinder for people who don't want to spend several hundred dollars on a grinder, but want decent coffee. I've owned mine for 9 years, and it runs perfectly well. A couple years ago I replaced the internal burr with the Virtuoso+ burrs (guide).
A lot has happened with consumer grinders in the past decade. As of March 2023, I have pre-ordered the Timemore Sculptor 064 (on Kickstarter), which will replace my Baratza. The Lagom Mini was another choice, but the extra features of the Timemore won me over. Lance Hedrick does excellent gear review videos — fundamentally, the best grinder will be dependent on your ideal workflow and budget. If you're into coffee as a hobby, aim to spend over $150 on a grinder.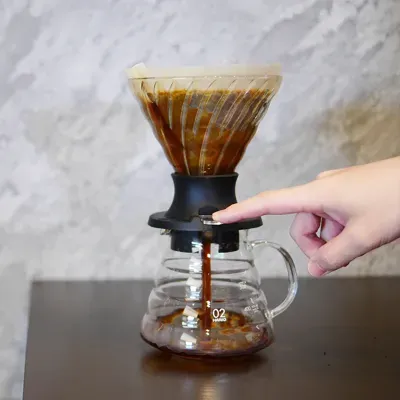 Hario Switch 03, $40, Amazon
I prefer pour over (V60, etc) style brewing. The downsides are that brewing a pour over effectively takes practice, and the quantity brewed is not much. The Hario Switch is a neat hybrid brewer that I've used for over a year, and have been thrilled with. Here's a video explaining how it works. The 03 size can brew 400ml, which is enough for 2-3 smallish cups.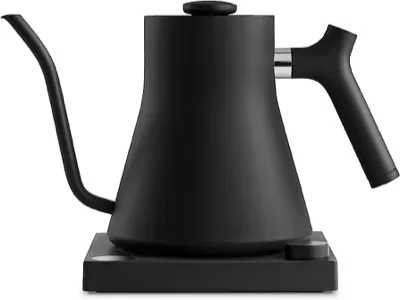 Fellow Stagg EKG Electric Gooseneck Kettle, $165, Fellow
This is the best electric kettle that I've used, and have owned mine (with daily use) for 4 years. You can keep water hot, set precise temperatures, and pour in a controlled manner. I also use this to heat up water for anything else in the kitchen (such as making pasta).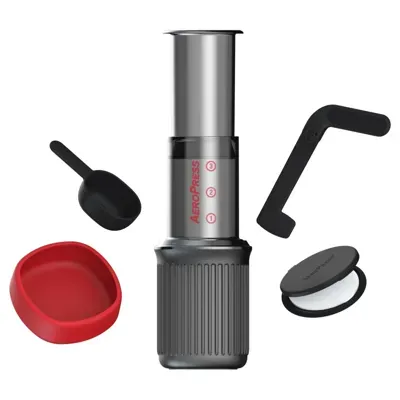 Travel coffee setup, ~$170
When I travel, I typically bring a coffee brewing setup. The core components are a good quality hand grinder and a portable brew method. I highly recommend the 1Zpresso JX ($130) grinder, which grinds more consistently than the above Baratza. In fact, if you don't mind hand grinding, I'd recommend getting a good hand grinder first. For brewing, I use the AeroPress Go Portable press, which has a few design tweaks above the regular Aeropress which makes it better suited for traveling.
For less overhead, you can also consider specialty instant coffee (I've used Swift) or Cometeer. Specialty instant is okay; it's better than Starbucks, but I don't think it's particularly great. However, it is exceedingly convenient. Cometeer, alternatively, is quite good, but isn't as compact. I've successfully brought frozen pods through TSA, and they stay good for a couple days without being frozen. My hesitation, though, is the ecological impact of shipping frozen coffee pods, and how they're not shelf-stable. Cometeer is pretty ideal for camping trips, though.
Desk setup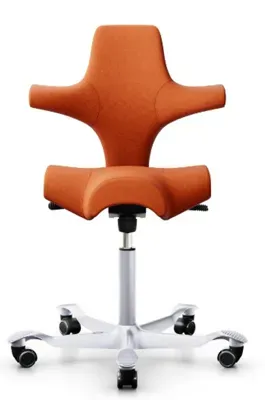 HÅG Capisco Chair, $840, Fully
This is not a universal recommendation, and is more based on my own idiosyncrasies. I don't like sitting still, and end up with quite poor postures using "nice" desk chairs. The Capisco Chair fixed this — it embraces people who sit weird and move around a lot. It works as a standing desk chair quite well (raises and lowers through a large range). Note that it isn't "comfortable" in the classical sense, but allows for more dynamic movement (I'm sitting cross-legged on it as I type this).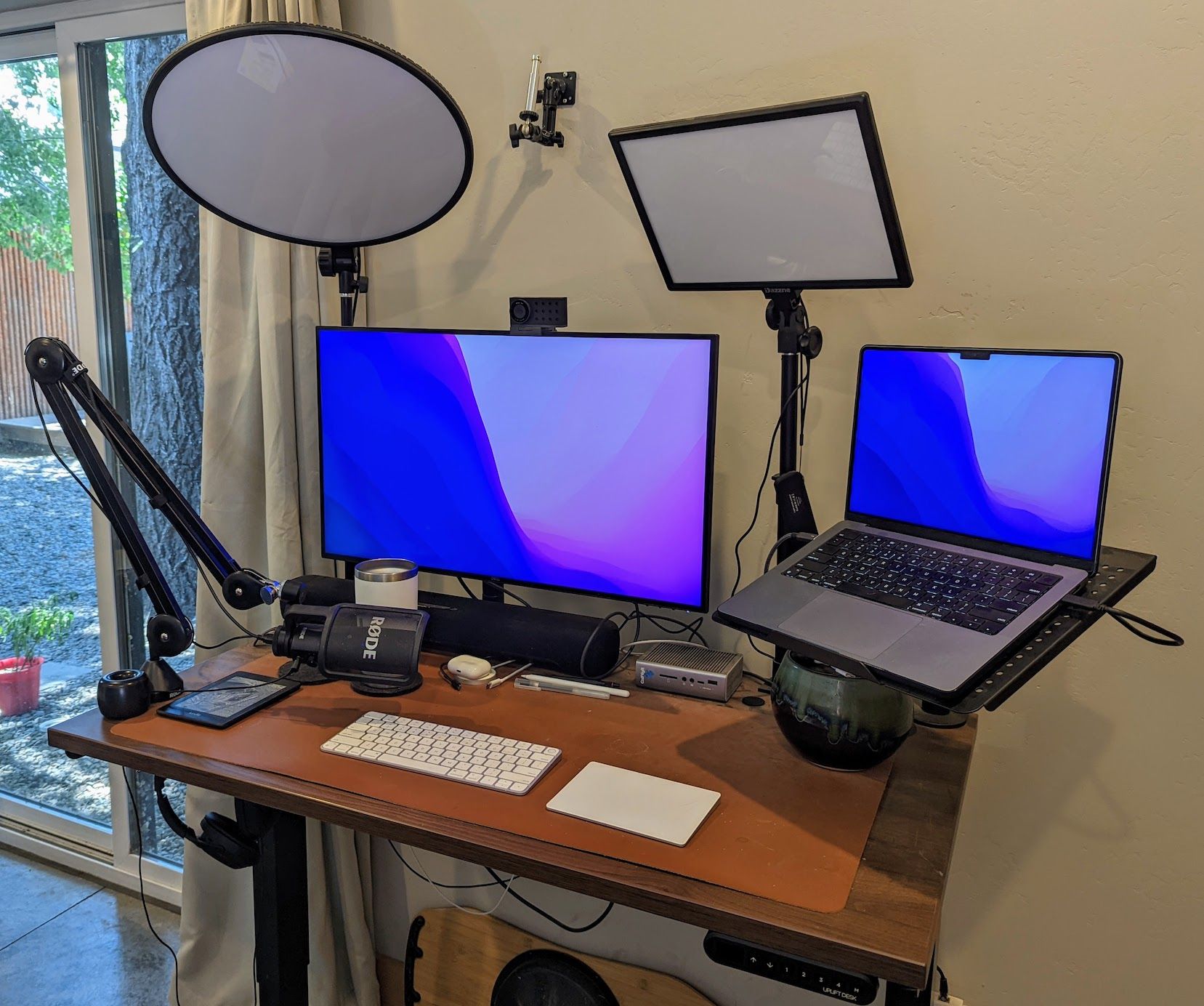 Thunderbolt dock, ~$300, Amazon
I use my laptop at my desk, and wanted a single cable setup for power, my monitor, webcam, and all other peripherals. To pull this off, you need a (somewhat expensive) powered Thunderbolt dock. Quality for cheap ones is universally poor. I have the Caldigit TS3 Plus thunderbolt dock, and they've since released the TS-4. Anker also has several docks that are probably equally good. Make sure to check for compatibility with your setup.
Audio/video
Takeaway: If you work from home or are on video calls often, consider improving your video and audio setup. For a few hundred dollars, you can significantly improve the way you look.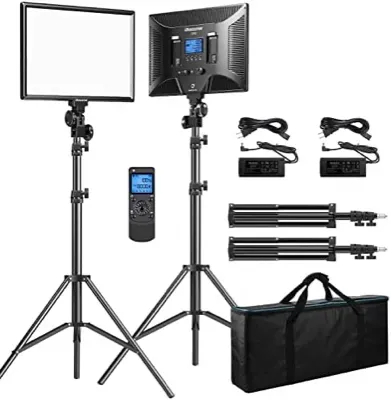 Webcam studio light, $120, Amazon
The reason many webcams look bad is because of poor lighting. You can improve things with a cheap LED light, but if you're frequently on video calls or otherwise recorded, a proper studio key light is significantly better. I have the Dazzne light that lets me tune brightness and color temperature (set to 3000K during the day), and use it every day. I look good on Zoom.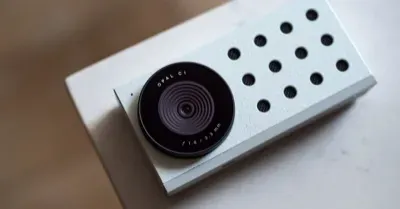 I've tried nearly every video setup at home, and the common theme between a good video setup and a bad one is the sensor size/quality and image post processing ability. Most webcams don't do well for either of these.
My cheapest recommendation, which I used for over a year, is using a phone camera and MacOS Continuity Camera or the Camo app. Your video quality will be great, and you likely already have a phone camera you can use. The downside is you'll be constantly plugging and unplugging your phone in (for Camo), and need a mount (I have this one) to hold it in the right place.
My current camera is an Opal C1. When I got it, the quality wasn't great, but software updates improved it significantly. Compared to Camo, quality is roughly the same (and potentially slightly worse). However, it's significantly more convenient, and I'm happy with it right now.
I've tried larger DSLRs, Lumina, Logitech Brio, Logitech C920, Razer Kiyo Pro, and Elgato Facecam. The webcams are all worse than the Opal C1 (and Camo + iPhone), and for my purposes, DSLRs are overkill.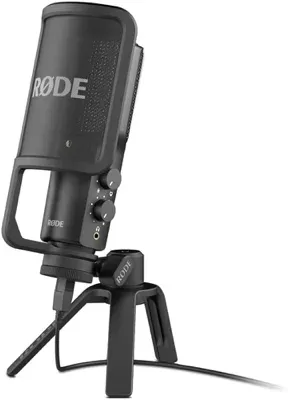 Rode NT-USB Microphone, $270 (with arm), Amazon
If you mostly just to video calls, this is likely overkill. However, if you ever record your voice, a proper studio microphone massively improves your voice quality. I've tried a few, and have been happiest with the Rode NT-USB, which comes with an arm to mount on your desk.
My favorite feature is that there's a direct line-out with audio loopback, so you can hear yourself clearly without any delay. You'll feel like you're in a studio.
Productivity software
This category is particularly personal, so I'll just drop a few tools that I use daily:
Hardware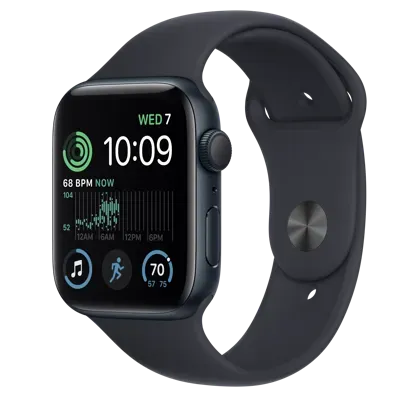 Apple Watch, $399, Apple
I use my Apple Watch for three primary things: vibration silent alarms, calendar reminders, and activity tracking. I'd pay double for it — if you sleep with someone else, it's so nice being able to set an alarm that won't wake anyone else up. Importantly, turn off notifications.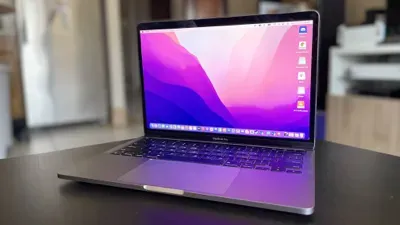 M1 or M2 Macbook Pro, $2000-3000, Apple
The M1 (now, M2) laptop line from Apple are the best laptops that have ever been built. Battery life is amazing, they're blazing fast, and compatibility with x86 macOS applications is good. Since everything's on the same chip, make sure to get sufficient RAM and hard disk space.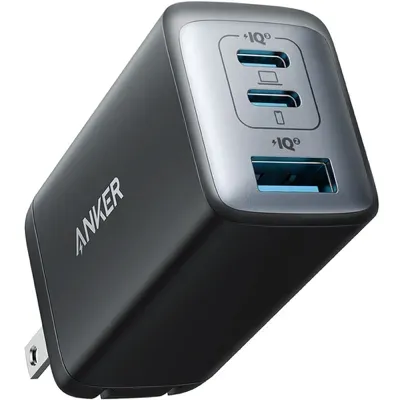 Anker Nano II GAN charger, $60, Amazon
My philosophy of chargers: you should have many, and chargers have significantly improved in the past couple years. GAN chargers can deliver more watts and are significantly smaller than older chargers.
The Anker Nano II is the best charger from several I've tried. It has two USB-C ports and one USB-A ports, so is perfect for traveling. Make sure to get a charger that can deliver sufficient power for your laptop (65W or more), and grab a USB-C cable that can carry plenty of power (this is my favorite).
Wellness items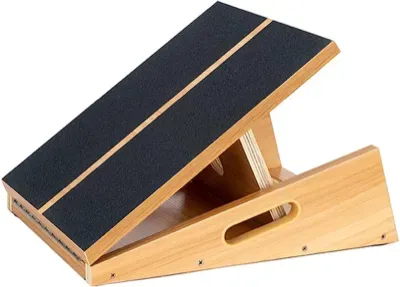 Wooden Slant Board, $60, Amazon
This slant board is so incredibly simple, but is the best tool I've found to stretch feet and calves. Surprisingly, a minute of stretching on this makes deep bends (touching toes and further) significantly easier. I use this every day.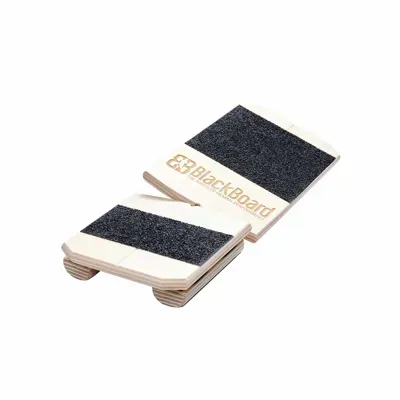 Blackboard Training Tool, $90, BlackBoard
This is a small board with bars that create standing instability, with options for forefoot or heel rotations. Standing balanced on it is harder than I imagined. This trainer is quite expensive for what it is, but is the most effective tool I've found for training multi-axis stability. My goal in training general neuromuscular standing stability is to build a strong balance foundation as I age, to minimize risk of falls.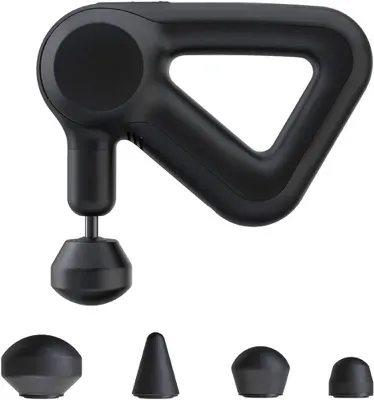 Theragun Prime, $299, Theragun
I've tired several percussive therapy tools, and the Theragun is my favorite. It's not the cheapest, but works the best for me to release muscle tension effectively.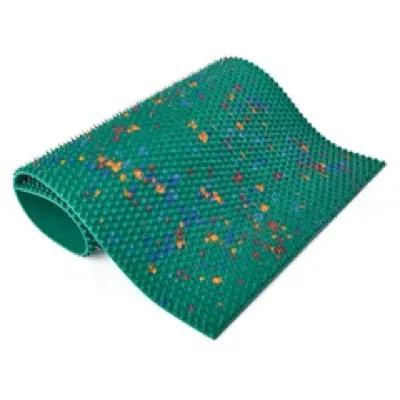 Acupressure Mat, $50, Amazon
This is probably a hit or miss. I had strain-related back pain that was quickly and completely fixed by this mat. Similar to cold baths, I feel fantastic after using this. If you want to take it up a step in intensity, Lyapko makes metal spike mats that are really good (Amazon, eBay).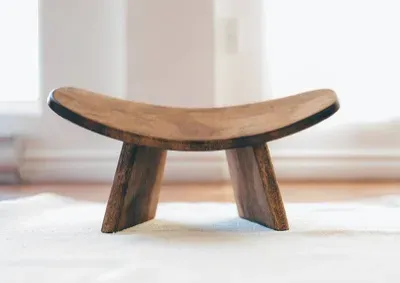 Meditation bench, $140, Amazon
If you meditate for long periods, holding good form is important to keep your spine aligned. I've tried zafu cushions, but prefer meditation benches. I can sit for over an hour without any soreness.
Supplements
I've written quite a bit about supplements here. Read that first. I've done a ton of research into supplement effectiveness, and experimented with many. In general, my biggest recommendation is to do research with Examine and ConsumerLab, and care deeply about purity and sourcing. Everyone's supplement needs are massively different. I use Nootropics Depot, Pure Encapsulations, and Thorne for most of my supplements.
Magnesium is probably the best compound to supplement for most people. Our food supply has less magnesium than it used to, and it's critically important for health. I supplement several forms, but Magnesium Glycinate is probably the best form to start with. Be careful: several forms are not bioavailable, and are basically just laxatives.
For sleep, I use 300mg of elemental Magnesium Glycinate (above), L-Theanine, and low dose melatonin (most dosages are far too high!). I occasionally add myo-inositol, Apigenin, and niacinamide. If I'm particularly stressed, I add Phosphatidylserine.
In 2021, I had decently high LDL and Triglycerides, and researched and tried several supplements that have evidence for lowering these blood markers. Overall, I ended up with several supplements that I liked, and my blood markers indeed improved. Instead of linking to supplements, I'll link to Examine, and let this start your research. Garlic extract, Spirulina, Curcumin, Black Seed Oil, and Omega 3 (EPAs).
Additionally, I'm a big fan of chia and flax seed smoothies, primarily as a fiber and nutrient source.
Review sites
TechGearLab and OutdoorGearLab are my favorite gear review sites. They do a fantastic job selecting products for categories, test extensively, and make great recommendations. I've never been disappointed with one of their recommended products.
For outdoor and travel gear, Switchback Travel is great. For tools of all kinds, Project Farm. Consumer Reports is also good, but most of their reports are behind a paywall.
The Wirecutter used to be good, but it's not anymore. Don't use it, it's more of a content farm than a quality review site now.
Other lists